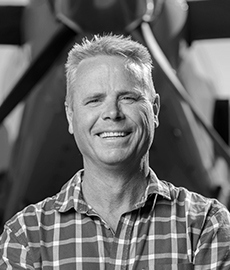 Sam McCabe
Managing Director
Sam has been Managing Director of The Aerotech Group for the last 13 years and has led the company into progressive growth via innovation and the strength in his operational experience.
The backdrop of Sam's childhood was aviation, with his parents Bob and Pam McCabe establishing Coondair (now Aerotech) in 1968. Sam became actively involved with the business in 1990 and has been flying for over 30 years. Sam has over 10,000 hours flying time and his leadership experience is broad, including oversight of aerial firefighting, oil spill control and agriculture operations. Sam has led innovative product development across The Aerotech Group to maximise operational efficiencies.
Sam successfully managed Aerotech's operations in Malaysia for a number of years, managing challenges in communications, logistics, aircraft maintenance and involved multiple international ferry flights between Australia and Malaysia to see a success of the project.
Sam has served on the board of the AAAA's (Australian Aerial Application Association) for nearly 15 years, over two terms.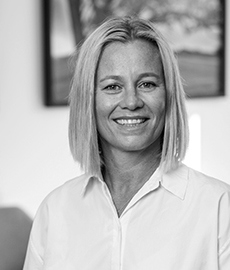 Jessica McCabe
Business Development Director
Jessica is a marketing and leadership specialist with over 20 years working in the media, automotive and aviation industries. She has held marketing roles internationally and locally working with significant brands including News Corp (The Daily & Sunday Telegraph, The Australian & Weekend Australian, The Sun & The News of the World – UK, The Times & The Sunday Times – UK) and Mitsubishi Australia. For News Corp she worked on critical projects centred around market research, data analysis, advertising and marketing which drove readership growth and advertising sales development.
Jessica has been involved with Aerotech in recent years across business development, marketing, PR and change management during a period of growth within the company.
Jessica holds a Bachelor of Management (Marketing) from University of the South Australia and was a member of the SA Business Leaders Forum.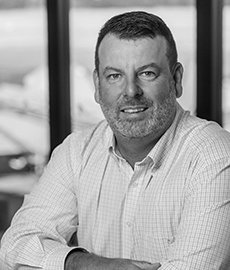 Danny Allen
Chief Pilot / Regional Manager
Danny joined Aerotech in 2006 as a firebombing pilot. He previously was the Chief Pilot for Aircair Aviation SA.
Danny has 24 years of experience in Aerial Agriculture which includes fire-bombing. He started his career with Centre State Aerial at Arthurton before joining Aircair Aviation in 2002. While at Aircair Danny's roles included spraying and spreading broad-acre crops on the Yorke Peninsula and mid-north as well as day and night spraying of cotton in Northern NSW.
Danny has managed Aerotech's Yorke Peninsula operations since 2005 and has held the position of Chief Pilot since 2007. In 2011 Aerotech took over all spraying operations on the Yorke Peninsula.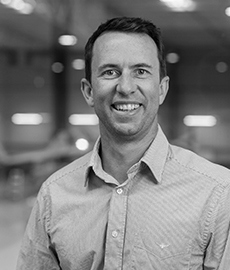 Chris Boyd
Chief Pilot / Commercial Manager
Chris joined Aerotech Helicopters in 2015 after working as a pilot throughout Canada and Australia conducting long line, firefighting and aerial application operations. Prior to becoming a pilot, he worked in mining exploration and completed a Bachelors degree in Commerce from Adelaide University.
Chris is accountable for the safe operation of company aircraft and ensures that the capability of the company is sustainably aligned with its strategic direction. Like other members of the management team, Chris is actively involved in flying operations to maintain a hands-on approach to the business.
He has overseen the introduction of new multi-engine helicopter types, implemented ISO accredited management systems, expanded into new markets and geographic locations, and widened the scope of company operations from single engine day VFR to NVIS, IFR and Medical Transport.
Tania Joppich
Business Administration Manager
Tania joined Aerotech in 2020. In addition to running the day-to-day administrative operations of the business, Tania manages The Aerotech Group's Integrated Management System and ensures compliance with the contractual agreements for Aerotech First Response.
Tania has over 30 years administration and managerial experience in a diverse range of roles and industries which include tourism, professional practice, and banking. Tania has been influential in leading, developing and implementing operational and change initiatives, most notably having created the guest experience quality framework for the largest holiday park provider in Australia. She is a motivated leader who is focussed on people, processes, technology, and operational effectiveness.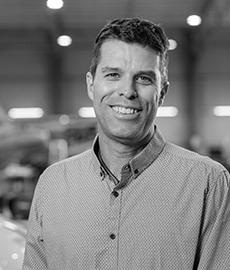 Brad Maas
Chief Engineer
Brad joined Aerotech as Chief Engineer in 2005 and has over 25 years of experience in the aviation maintenance industry. Starting at Light Aircraft Services, he then moved into the RPT sector with OriginAir in New Zealand, before returning to Adelaide with Aerotech.
Brad has enjoyed leading the team at Aerotech Maintenance through the expansion of the fixed wing fire fleet and the integration of single and complex twin engine helicopters into the Aerotech Maintenance structure.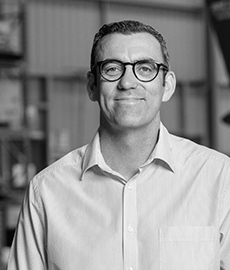 Kenny May
Maintenance Controller
Kenny joined Aerotech in 2021 as Head of Maintenance Control. Kenny has over 18 years' experience in the aviation industry, both in civilian and military sectors. He started his career with the UK Royal Airforce, having carried out tours in both Iraq and Afghanistan as a senior aircraft engineer before moving to Australia in 2011. Kenny gained his CASA B1.3 engineering license in 2013 and has held various roles including Safety manager, Lead auditor, HAAMC and maintenance controller for Class A aircraft.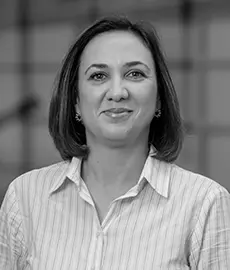 Bozena Rowinska
Financial Controller
Bozena joined Aerotech in May 2022 as Financial Controller, but she has been involved with Aerotech for the last 4 years as an external accountant. Bozena has over 15 years of experience as an accountant working for various accounting practices, including a management position at one of the Big 4 Firms. She grew up in Poland, and moved to Australia in 2003.
Bozena overseas all functions of the Aerotech Group's finance and accounting departments, focusing on improving processes.
Bozena holds a Bachelor of Accounting from Flinders University, Master of Administration (Management) from Wroclaw University, and she is a qualified Chartered Accountant.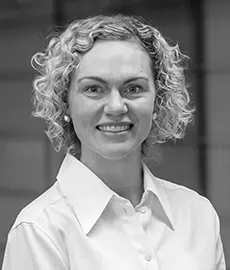 Rebecca Murphy
Manager People & Culture
Bec joined Aerotech in 2022 as People & Culture Manager, bringing to the role a broad range of experience across diverse sectors including retail, manufacturing, not-for-profit and banking. Bec commenced her professional career in London, working in investment banking for 5 years, before returning to Australia to work for a leading HR management consulting business in South Australia, delivering high quality advice to Government and non-Government organisations. Bec was responsible for building the inaugural human resources function at a leading retail, manufacturing and tourism business in South Australia, where she delivered key strategic projects including transitioning the business from an enterprise agreement to the industrial Award system.
Bec is accountable for all aspects of people and culture across the Aerotech Group, taking a collaborative, practical, strategic and commercial approach. Bec is an engaged and passionate leader with a key focus on high performance, wellbeing and productivity.
Bec holds a Bachelor of Commerce from the University of Adelaide and has recently completed a Graduate Diploma in Psychology, also from the University of Adelaide.